SUNY FINDINGS
Contribution of Agrobacterium to Morgellons Disease.
RB Stricker, VR Savely, A Zaltsman, V Citovsky
California Pacific Medical Center, San Francisco, CA
International Lyme & Associated Diseases Society, Bethesda, MD
State University of New York, Stony Brook, NY.
Background: Morgellons disease is characterized by dysesthesias and dermatologic lesions that range from minor to disfiguring (Savely VR, LeitaoMM, Stricker RB. Am J Clin Dermatol 2006;7:1-5). The disease has been reported primarily in Florida, Texas and California. Although an infectious etiology of Morgellons disease has been postulated, treatment of the disease remains problematic, with many patients having inadequate responses to antimicrobial therapy. Skin biopsies of Morgellons patients reveal non-specific pathology or an inflammatory process with no observable pathogens, often with fibrous material projecting from inflamed epidermal tissue. Morgellons skin fibers appear to contain cellulose. This observation indicates possible involvement of pathogenic Agrobacterium, which is known to produce cellulose fibers at infection sites within host tissues. Methods: Skin biopsy samples from two Morgellons patients were subjected to high-stringency PCR testing for genes encoded by the Agrobacterium chromosome. Screening of the same samples for Agrobacterium virulence (vir) genes and T-DNA sequences in the patient's genome was also performed. Results: PCR screening indicated the presence of Agrobacterium genes derived both from the chromosome and from the Ti plasmid, including the T-DNA, in tissues from both Morgellons patients. Conclusions: Our preliminary results indicate that Agrobacterium may be involved in the etiology and/or progression of Morgellons disease. If these results are confirmed, it would be the first example of a plant-infecting bacterium playing a role in human disease.
Further testing is ongoing to validate this observation and to determine whether Agrobacterium not only resides in the infected areas, but also transforms them genetically.
Research Update, January 14, 2007
Vitaly Citovsky, Ph.D.
Our continuing screen of additional Morgellons patients has identified Agrobacterium genetic material in three additional individuals. Thus, all Morgellons patients screened to date have tested positive for the presence of Agrobacterium, whereas this microorganism has not been detected in any of the samples derived from the control, healthy individuals.
SEM Images of Morgellons Patients' Fibers and Lesions, SUNY
Below, please see eight SEM (Scanning Electron Micrograph) images generated by Dr. Citovsky's research group at SUNY Stonybrook.
(We would like to thank Mark Darrah, Research Director of the Morgellons Project in Dr Citovsky's lab, for arranging for the SEM imaging which was done at the Materials Science and Engineering Dept, Stony Brook University. Dr Citovsky's group, under the direction of Mark, is continuing to research Morgellons disease and we will share new information from his group as it becomes available to us.)
Image 1: White Fiber – Calcite covered
Image 2: Green Fiber emitting microscopic Alumina "rock"
Image 3: Ribbon-like fiber coated with minerals with a cylindrical fiber and faceted fiber adjacent
Image 4: Skin Lesion of patient one with fibers stabbing through epidermis – note the smaller fibers
Image 5: Skin lesion of patient two with large and small fibers as in patient one
---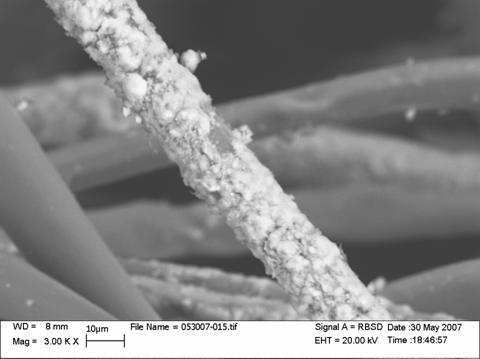 mage 1: White Fiber – Calcite covered
---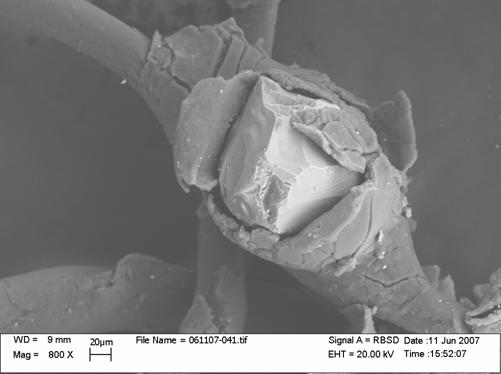 Image 2: Green Fiber emitting microscopic Alumina "rock"
---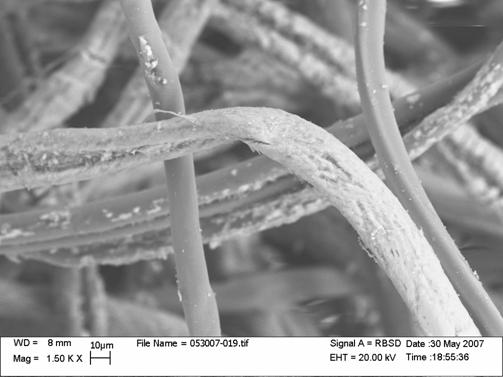 Image 3: Ribbon-like fiber coated with minerals with a cylindrical fiber and faceted fiber adjacent
---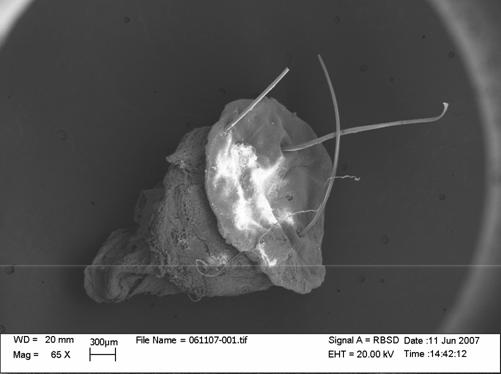 Image 4: Skin Lesion of patient one with fibers stabbing through epidermis – note the smaller fibers
---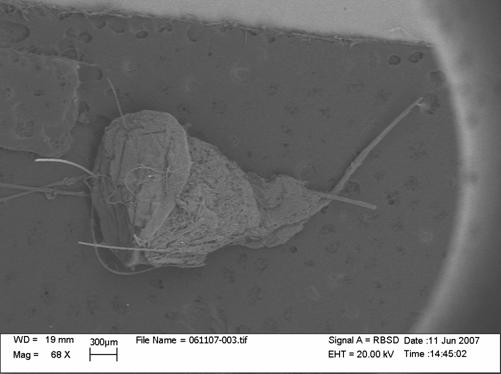 Image 5: Skin lesion of patient two with large and small fibers as in patient one
---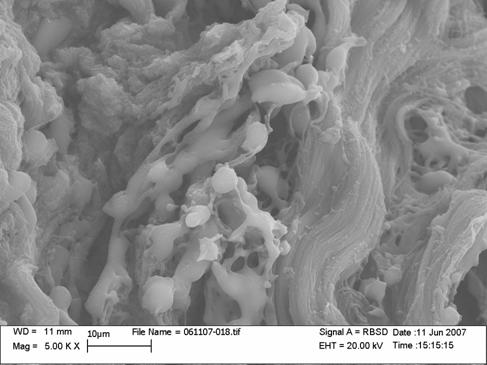 Image 6: Vesicles under epidermis of patient two connected by "filaments"
---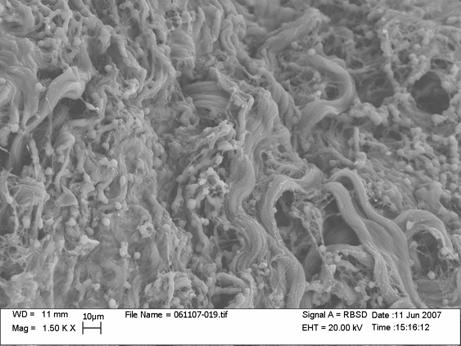 Image 7: Lower magnification of vesicles from patient two
---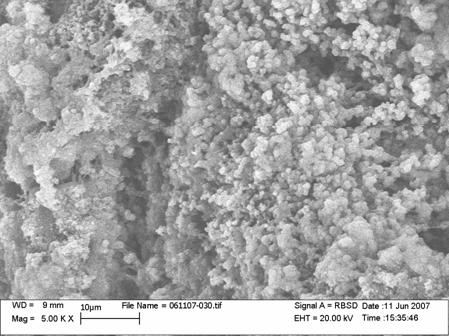 Image 8: Vesicles under epidermis from patient one (blurred due to sample movment during SEM)
---